Micayla Gatto Moments of Progress
Micayla Gatto is a professional mountain biker.
She's also a professional artist, professional broadcaster, professional traveler, professional online persona, and could legitimately be a professional musician. Some weeks she's the face of Crankworx as their roving field reporter. Other days she's simply crashing at my house between sponsor meetings and travel obligations. I'm lucky to call Micayla one of my closest friends, and even I have trouble keeping straight what she's actually working on. To put it extremely mildly, Micayla—or "Mickey"—is an anomaly, and one very busy lady.
Tall and powerful-looking, with the obvious physique of a top-level athlete, the 29-year-old Vancouver, BC native is also a two-time Canadian national champion, a nine-time World Cup contender, scored a fifth-place finish at the 2012 Mont Saint Anne World Cup, and podiumed in multiple disciplines at numerous Crankworx events. But making it as a privateer was a struggle—she was never on salary, and so worked multiple jobs and lived with her mom to save money for racing. Yet she made it happen.
Then, in 2014, while on course practicing for the Windham World Cup, Micayla suffered a severe crash that injured her hip and shoulder, and gave her a serious concussion. She took all 2015 off to heal, reflect and consider her priorities. Eventually, she decided to retire from racing.
Since then, Micayla's career has evolved from racer to bourgeoning media mogul, broadcasting her part in award-winning videos. She's hilarious, and her intelligence often shines through in her humor. When she's not in hyper-focused drawing mode, she's usually making everyone around her laugh.
"Toward the end of my racing career, I was more interested in my friends getting good results and just shredding the tracks with them," she says. "I really quit for three reasons: My head and the associated recovery, I missed tapping into my creativity, and really I wanted to help people and be around people."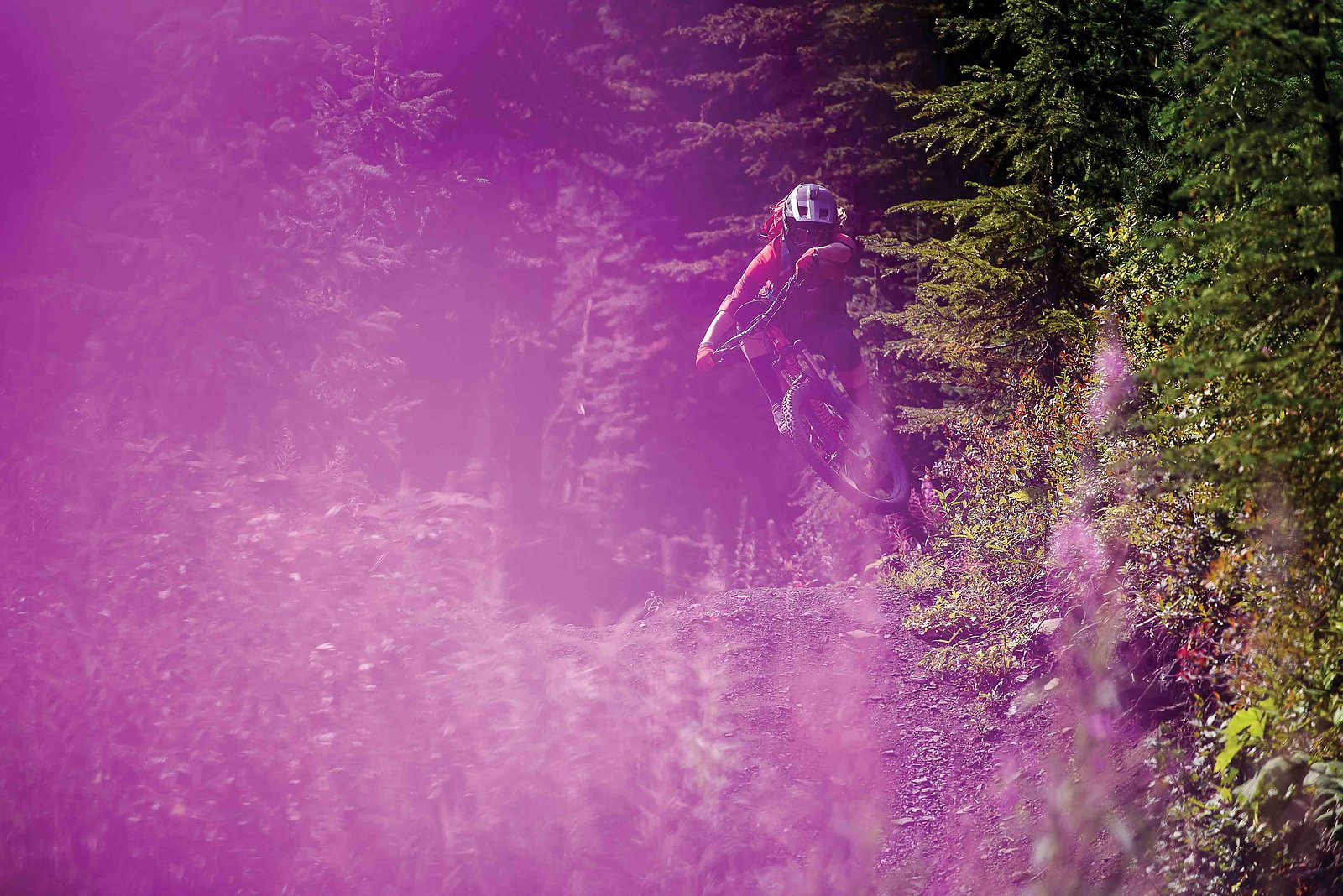 With a head full of ideas, Micayla's next logical step was to bring them to life in the form of videos, photo essays and editorial pieces. Doing so, however, wouldn't be easy. In 2016, Micayla was picked up by Diamondback, but being new to creating media content, with only a small salary and no budget, she struggled with how to bring her ideas to fruition.
"I hadn't proved myself, so it was hard for people to trust me with my ideas," she says. "As a media rider, no one is going to do the work for you. You create the ideas. You create the pitches. You organize everything yourself. I didn't know how to do it. I was winging it."
Micayla managed to put together projects for GoPro and amass plenty of quality footage, but she couldn't afford to get the work produced into usable projects. This put her in a tough position with Diamondback—she had the ideas, they wanted the content, but the lack of funding meant they were at a standstill.
Knowing her potential and wanting to showcase her talent, in the fall of 2016 I sold a pitch to Red Bull for a project called "Intersection," a video short telling the story of Micayla's crossover from art to sports. I wanted to prove to Diamondback she was worth having on the team, so we built "Intersection" around her riding abilities and beautiful artwork. Blending the two, however, took some tinkering. Due to the complex nature of mixing artwork and motion, the project was incredibly time-intensive and wasn't going to be released until sometime in 2017, which meant more delays in producing content for her lead sponsor. Despite seeing teasers for the project, Diamondback dropped her from their team in early 2017.
By February 2017, Micayla was at a low point. She had moved to Sweden in the fall of 2016 to pursue a relationship, but the long winter and dark days were taking their toll. "I will admit that I went through my racing career being naturally good on bike," she says. "I never had to hunker down and work my ass off, and in hindsight I'm kind of pissed about it because I never learned [to do so]. It wasn't until 2017 that I realized no one is going to give me anything unless I bust my ass for it."
It was a crucial moment, and one that would change the trajectory of her career. Faced with months in a dark, cold corner of Sweden, she tapped her savings and flew to Rotorua, New Zealand, aiming for a job at the town's Crankworx event.
It worked. Crankworx set her up as a commentator for their Facebook Live broadcast, which went well enough that Pinkbike.com hired her to run their Instagram accounts for the Les Gets and Innsbruck Crankworx events alongside Steffi Marth.
From there, opportunities came quickly. A few months later, she was asked to be the only female athlete in the Dirt Diaries video competition at Crankworx Whistler, an offer she couldn't refuse. She contacted Matt Dennison of IFHT Films to produce the project, and though he declined her offer initially, he eventually agreed to help. The team had a concept in mind: In a parody of Kendrick Lamar's song "Humble," Micayla would write and rap lyrics based on her experiences as a female in the bike industry. They shot the piece over nine days in Whistler, mimicking the cinematography and lighting of the original video.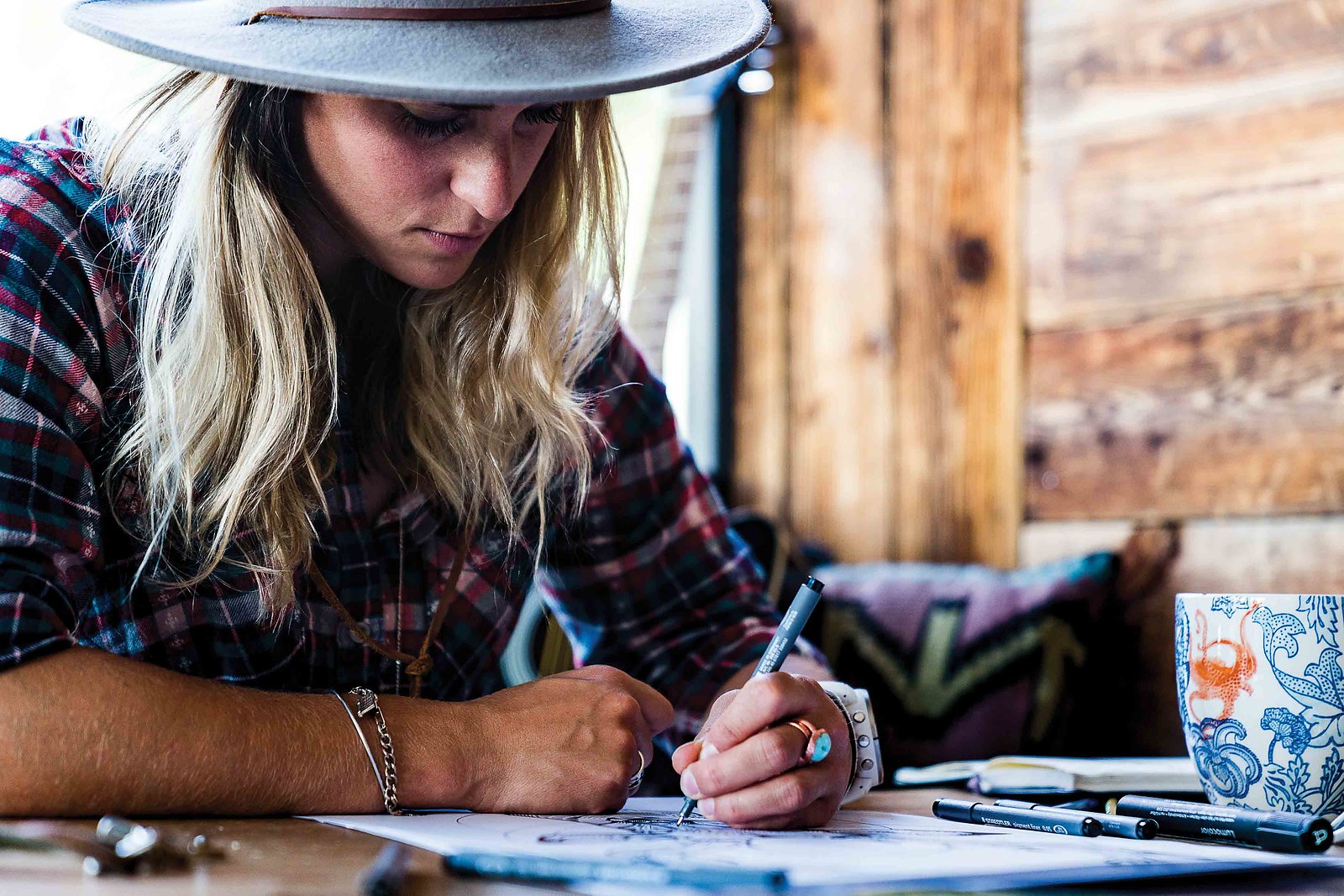 The resulting video, titled "Ferda Girls," became an overnight sensation, amassing almost a million views. Its message was loud and clear: The bike industry needs to be humble and start treating women as equals. "It was weird," Micayla recalls. "I became this representative for women in the industry. I had a lot of women that were relieved and thankful that finally someone stood up and said something about these issues that have been going on for years."
Don't be fooled by the girl-power message. Micayla isn't the bra-burning, she-empowering, man-eating feminist the video may lead some to believe. "It's a tough one," she says. "Men need encouraging too. I want to lift women up without bringing men down. I wouldn't be where I am without the men in my life—my brother, my dad, and [best friend] Geoff [Gulevich]. I want to create a space for women to feel like they belong, but I definitely encourage them to ride with men and not close that door. If you want to be treated like an equal, you can't segregate yourself from men."
"Intersection," released in the fall of 2017, brought a very different vibe than "Ferda Girls." A more serious and personal project, the film went on to win the Banff Mountain Film Festival's Best Mountain Sports Film in November 2017. "Intersection's" success was largely due to its unique format, and its message was one of pure joy and ambition. For Micayla, the timing couldn't have been better. "While 'Ferda Girls' was fun, I wanted to show that there is so much more that I can do," she says. "That project was the root of my being and what I'm passionate about. It was my first big girl edit where I was the featured rider, even though it released after 'Ferda Girls.'"
Midway through 2018, the woes of 2016 seem to be far behind Micayla. Following "Intersection" and "Ferda Girls," Diamondback put Micayla back on the team roster with a salary and travel budget. Crankworx offered her an official gig as a field reporter, and she has media offers coming in all the time. Her latest adventure was a trip to India with Freehub Magazine, to check out the local mountain biking culture.
This upswing is anything but luck. Rather, it stems from a lifelong fear of stagnation. "I find my utopia by constantly growing," Micayla says. "It's around us all the time in those moments of progress."
Fortunately, she won't be slowing down any time soon. Now living in North Vancouver, she's booked for the rest of 2018 on media projects and Crankworx events. She's painting and drawing between gigs. And if we get really lucky, she'll serenade us again with her gorgeous singing voice.
"I want every project I do to either make you feel good about yourself, inspire you to get off your ass, or make you see the world in a different way," she says. "If I'm not doing one of those things, I'm not doing my job."